Spectra Diversity D&I Product Offerings
At Spectra Diversity we know that there is a wide range of organizations who are engaging in diversity and inclusion work. With this in mind, we've recently created three levels of product offerings to meet varying needs.
Standard: This would be appropriate for non-profits, smaller clients, and those who may only use a Spectra Diversity Inclusion Assessment™ once. We keep this level easy and uncomplicated.
Enterprise Partner: This level is for an organization that would only use the Spectra Assessment for their internal audience. Example Enterprise level clients are universities, manufacturing, retail, healthcare and other types of organizations. This level is appropriate for participant levels of 100 and up to 10,000. Contact us for Enterprise levels greater than 10,000. We assume that an Enterprise will assess their organization, engage in training/education measures, and assess again in 2-5 years. An Enhanced Data Analysis is an optional report for this group.
Change Partner: This level is designed for DEI consultants who engage with many types and sizes of client organizations. Most of our Change Partners have two or more Spectra Assessments running in a single year. Our Change Partners may or may not act as a resource for Enterprise clients who need assistance with D&I facilitation.  Enhanced Data Analysis is an optional report for this group, and the Facilitation Kit is free for Lifetime status.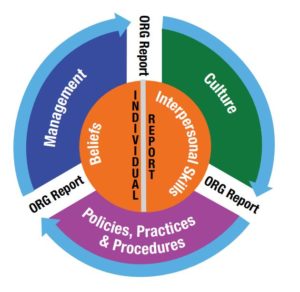 Click here for Spectra Diversity SDIA Pricing
Change Partner Application Form