About Spectra Diversity
Spectra Diversity mission: Spectra Diversity measures diversity, equity and inclusion in small to medium sized businesses, thereby providing data and insights to both individuals and their employers."
Spectra Diversity began as an idea in 2015 and was officially launched in 2017. Our diversity inclusion experts and founding partners saw a gap in the current diversity and inclusion data collection methods which either measured an organization's culture or employees and leaders with that organization.
Creating the Spectra Diversity Inclusion Assessment
We closed that gap with the Spectra Diversity Inclusion Assessment™ which measures both.
Spectra means to look again. Spectra is also used to classify something or suggest it can be classified in terms of its position on a scale between two extreme or opposite points: i.e., "the left or the right of the political spectrum." It can also mean a wide range: i.e., "self-help books are covering a broader and broader spectrum." Only with a validated assessment of both individuals and the entire organization is it possible to see the whole D&I spectrum. That's the key to pinpointing problem areas and implementing custom-made, targeted diversity solutions that will truly make a difference.
Spectra Diversity's primary product, the Spectra Assessment, is statistically validated – which means it has gone through a rigorous factor analysis.
The Spectra Assessment is designed to help encourage conversation and facilitate education on diversity and inclusion. When organizations use the Spectra Assessment, employees are asked to complete a series of questions about the organization and themselves. This results in an Individual Report about the employee's beliefs and interpersonal skills related to D&I. In addition, employees answer questions about the organization's management, culture and practices, policies and procedures which produces an Organization Report.
As diversity inclusion experts, our Founding Partners also recognized an opportunity to assist D&I training facilitators with innovative training materials focused on how to interpret Spectra Assessment data as well as inclusion skill building. This resulted in our second product – the Spectra Diversity Facilitation Kit.
Creating the D&I Facilitation Kit
The Spectra Diversity Powering Inclusive Cultures Facilitation Kit asks what an organization is willing to do to be more inclusive, and provides Five Simple ABCDE Actions to help individuals get there:
1. Acknowledge unconscious bias
2. Be present and pause
3. Consider the other person's point of view
4. Determine what to do differently
5. Engage others through dialogue
Powering Inclusive Cultures: Measurement Matters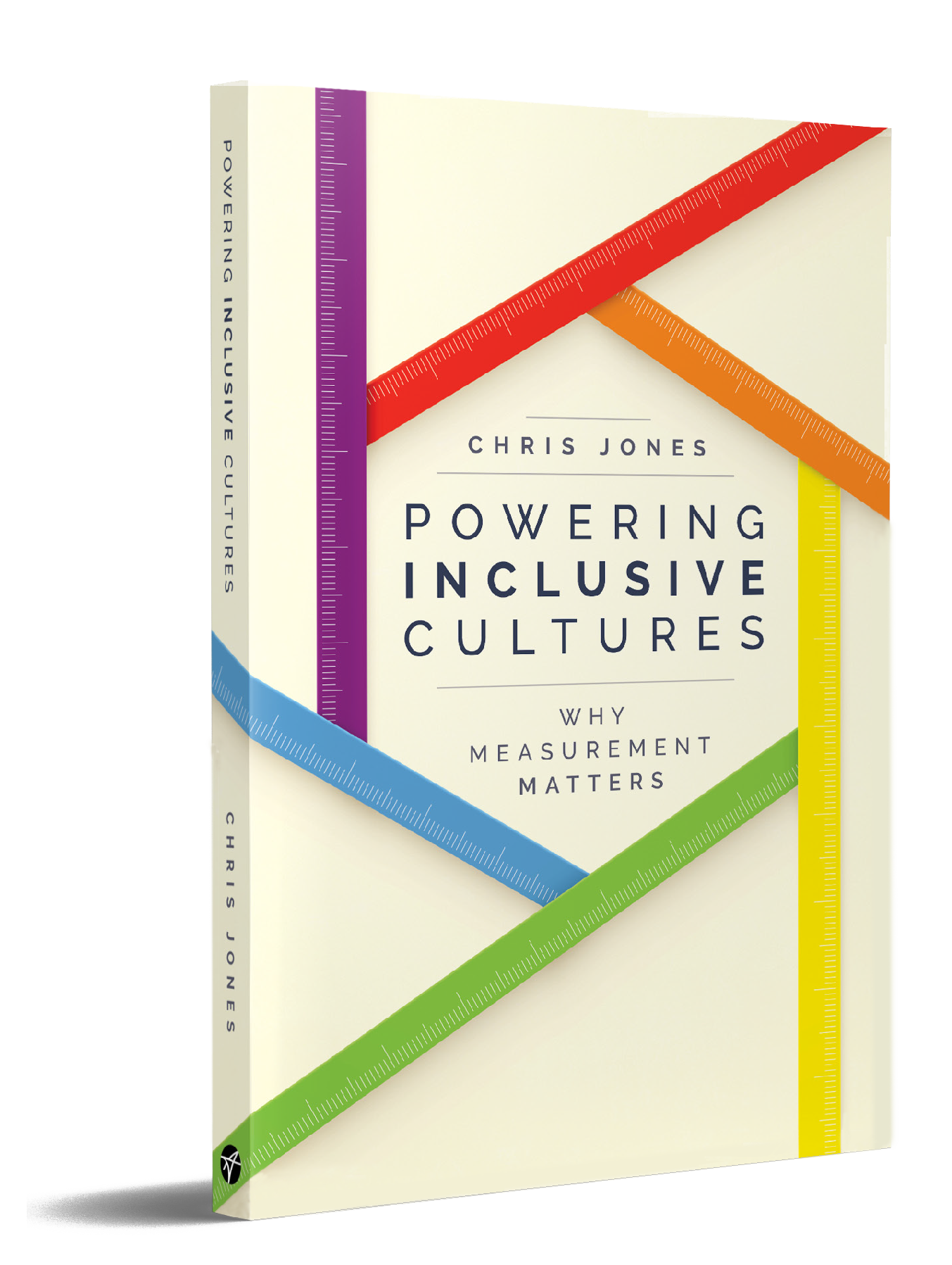 Written by Chris Jones, Spectra Diversity CEO, this book answers all of your critical questions about data-driven DEI. Now available for pre-order!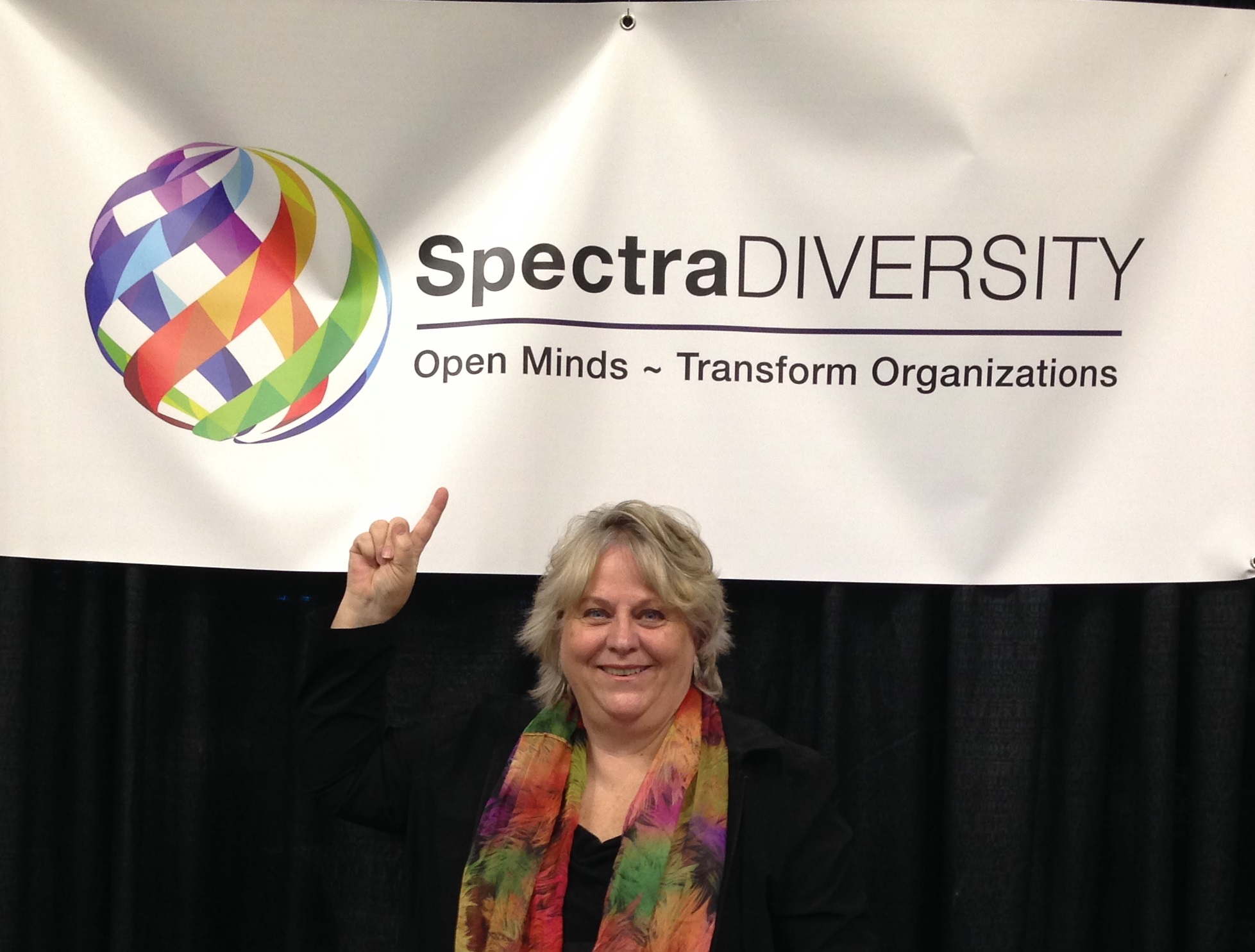 What are people saying about Spectra Diversity?
Assessment is a key aspect of designing and implementing a relevant D&I strategy as it establishes a baseline and gives valuable information for setting priorities. An excellent new tool, the Spectra Diversity Inclusion Assessment, a user-friendly online instrument, provides the organization with critical data and actionable feedback. Based on a 5 step developmental model and statistically validated, the instrument's strength is that it goes beyond measuring individual behaviors and attitudes and assesses management and organizational practices and policies. This tool would be a great help to any organization attempting to leverage diversity and build a culture of inclusion.
I knew what to expect when I received the Organization Report for my client, and when I received my Individual Report, because I had seen samples. What I was blown away by was the quality of the training kit that Spectra Diversity provided to me to use when facilitating a session. It was innovative, fresh and had new activities that I had never seen before. It was absolutely everything I needed. Kudos to Spectra Diversity!
[Our company] should continue to set and meet goals to maintain diversity and inclusion. Current efforts appear to be working effectively, and I believe the results of this survey will help identify any areas that may be lacking. I hope that Management will utilize the results of this survey to promote, build, and strengthen opportunities to create a diverse and inclusive work environment. 
As a Diversity & Inclusion Trainer/Facilitator, I love using the Spectra Diversity Inclusion Assessment. It is so helpful in providing data to our clients. Each person receives individual feedback about where their beliefs and practices around diversity and the organization gets a clear understanding of where the organization's strengths and areas of opportunity for improvement are. I love using this for pre-post measurement and so do our clients.
In a homogeneous county and seemingly homogeneous workforce, we deepened and broadened the definition of diversity by including all leadership in the organizational results. Our facilitated training on diversity and inclusion piqued interest enough that they now want to create a D&I Council and explore this internally and start an effort…to better serve the community.
I think this survey is a major step towards improving diversity within the organization. The outreach programs to attract a diverse group of college graduates is going to go a long way to improve diversity among the middle, upper and senior management levels within the [organization].
Spectra Diversity's assessment tools are eye-openers for organizations. Being able to understand your employees and the organization as a whole is critical to a successful DEI plan for any size business. Spectra's Assessment helps fill in the gaps so that organizations can create a more inclusive working environment for all.
Providing surveys like this can help maintain a more inclusive workplace.
If you're hesitating at all about using the Spectra Diversity Assessment—don't! My clients love that it gives them an organizational report as well as individual. Chris and Jen are so helpful and are always so kind and patient with my questions. They have helped me and my team through using their tool with a variety of consulting clients, and in my role at the Library. I would recommend them in a heartbeat.