Inclusive Leadership Coaching: DEI Change Starts at the Top
Three Key Aspects of
Inclusive Leadership
Resilience

Emotional Intelligence

Respect
Consider the proof:
Coca-Cola leaders trained in emotional intelligence exceeded performance targets by 15%.
Leaders who did not develop emotional intelligence skills missed their targets by 15%.
That is a 30% gap.
Did you know that a toxic workplace culture is the strongest predictor of industry-adjusted attrition?
According to a recent study, a toxic culture is 10 times more important than compensation in predicting employee turnover. The analysis found that the leading elements contributing to toxic cultures include failure to promote diversity, equity and inclusion (DEI).
Leaders Shape Workplace Culture
DEI needs to be integrated into the goals, mission and culture of your organization to retain high-quality, valuable workers and reduce the costs of attrition. To become a more inclusive individual, and a more transformative leader, you need to begin by working on yourself.
Systemic Change Starts at the Top
The diversity, equity and inclusion coaches represented by Spectra Diversity have deep experience working with top-tier executives from organizations of all sizes. Systemic organizational change which can set you apart as a top organization, starts at the top.
Coaching is the Key to Organizational Change
The coaches below can help you develop a strategic plan that goes beyond training to help you continue to become a more inclusive leader, no matter where you are currently on your DEI journey.
Become a More Inclusive Leader with DEI Coaching
Our coaches are in alphabetical order. We recommend all of them. Interested in becoming an authorized facilitator or coach with Spectra Diversity? Learn more about becoming a change partner.

Daryl Dixon, Cascade Employers Association
Program Description
This program guides executives and professionals toward authentic, actionable and inclusive leadership at the highest levels. An intensive three-month, transformative practice that builds the will, skill and knowledge to do the following and more:
Build cultural competence
Promote equity in the workplace
Practice intentional allyship
Engage in courageous communication
Support an actionable DEI plan
Foster a culture of belonging
Pre-work: Prior to beginning the coaching process the Executive will complete the Spectra Diversity Assessment. Instead of implementing "cookie cutter" solutions for DEI, the Spectra Assessment provides the executive with a unique opportunity to tailor change efforts based on their identified needs. The Spectra Assessment is delivered to the executive and generates an individual report. The individual report facilitates the coaching conversation, education and individual growth in both beliefs and skills.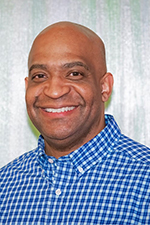 Focus Area(s):
DEI
,
Equity Audits
,
Executive Leadership Coaching
,
Leadership Development
,
Training & Development
Location(s):