How to Measure Diversity and Inclusion
Do you know how to measure diversity and inclusion in your organization or educational institution? Here's how:
Begin with the Spectra Assessment.
Add custom open-ended questions to gather qualitative information. It's like a min-focus group.
Add customized demographic data and custom data categories such as:

Tenure with the organization
Job roles/functions
Geographic locations
Lines of business
Other custom category of your choosing

Take advantage of Spectra Diversity's Enhanced Data Analysis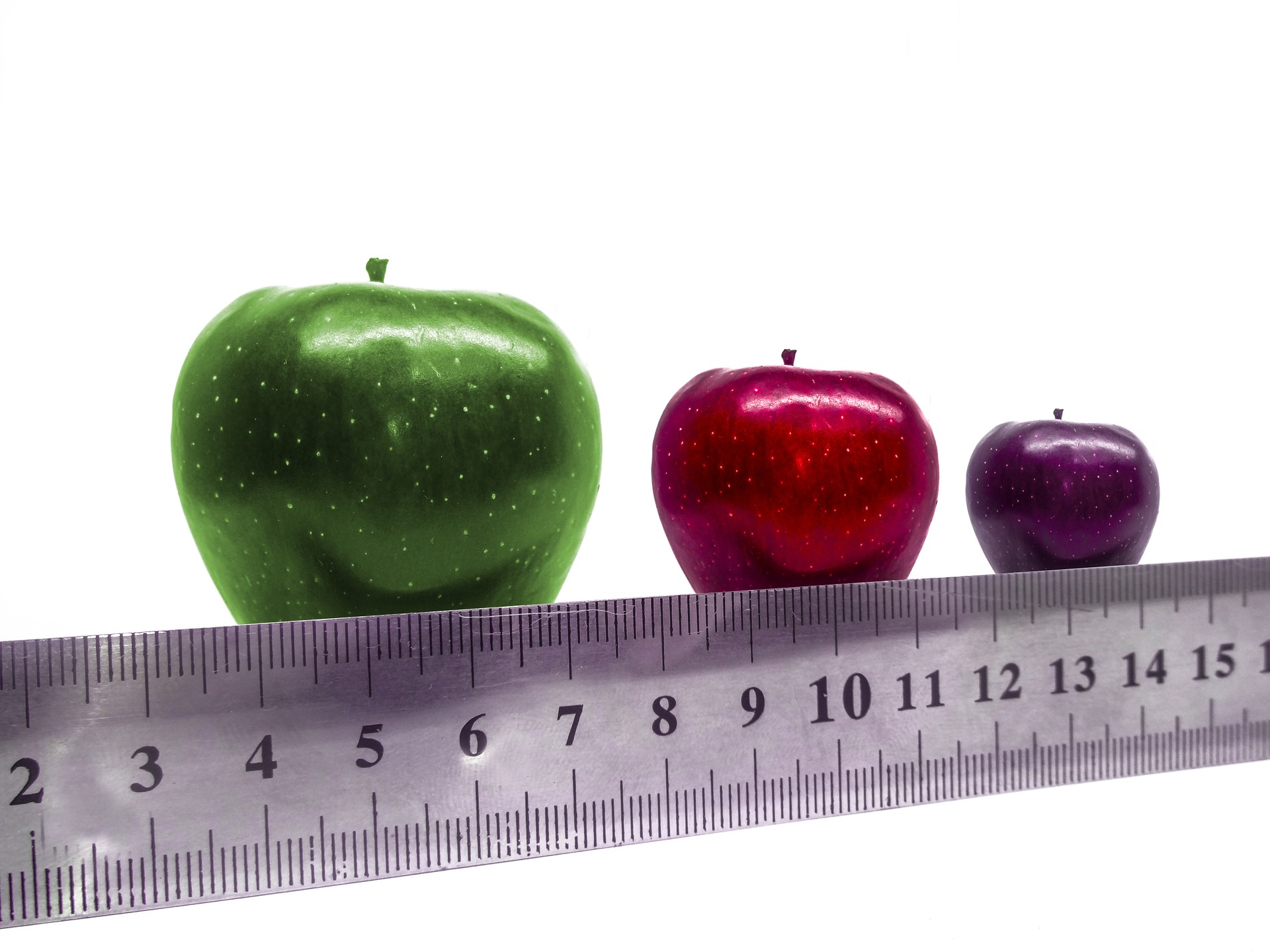 Enhanced Data Analysis
A significant and powerful option for the Spectra Assessment is to collect data for the Enhanced Data Analysis. The Enhanced Data Analysis breaks down each question by demographic categories, and by client-identified custom sub-categories. The sample below shows one demographic category: gender. Spectra Diversity considers any rating average spread of .3 or more to be significant.

The data shown below was collected in a sub-category for location. When considering the complete Enhanced Data Analysis, it was determined that Lansing Michigan and Columbus Ohio had consistently lower scores and management issues. Spectra Diversity offered the organization some intervention methods to consider to address this issue.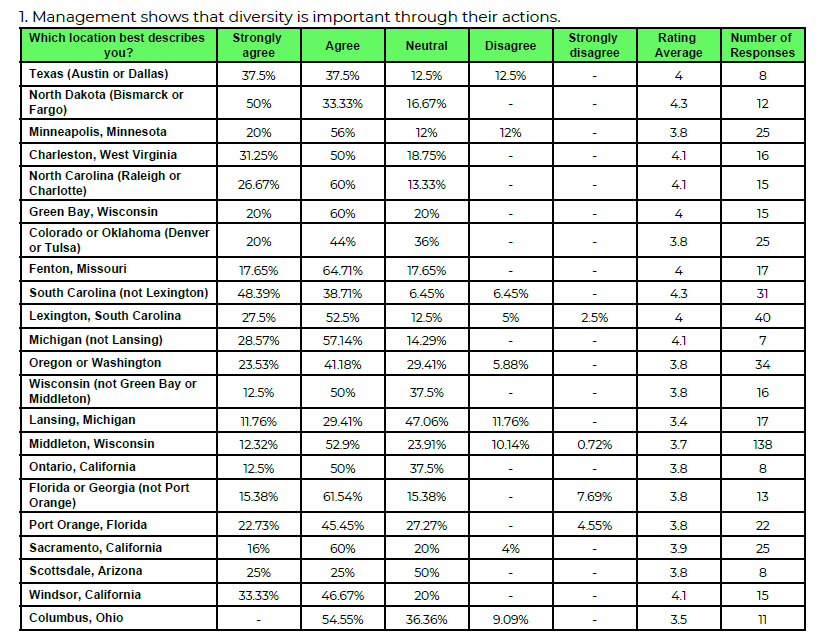 Be aware that the first Spectra Assessment sub-category can have 22 custom choices. The remaining sub-categories have eight custom options.
Help Interpreting the Data (Consultation Support)
Data may not be sexy – but it is powerful. Do you know how to measure diversity and inclusion? Do you know which teams in your organization are struggling with inclusion issues? Are one or more groups in your diverse population (transgender or people of color) feeling left out? Do employees believe they do not have any unconscious bias?
As a service to our Enterprise and Change Partners, we offer a free consultation and data interpretation session to interpret the Demographic and Enhanced Data Analysis reports. That way, you can devise a starting point for a customized D&I intervention and get the results your clients are looking for. Additional consultation sessions, if needed, are also available at a reasonable hourly rate. Use our calendar app to schedule a meeting.
You Have the Data: Now What?
Spectra Diversity recognized that there was an additional opportunity to assist diversity and inclusion training facilitators with innovative training materials focused on: D&I in general; how to interpret the Spectra Assessment data specifically; and inclusion skill building. This resulted in the Spectra Diversity Facilitation Kit.
If you have additional questions or need to know how to measure diversity and inclusion, please contact us.