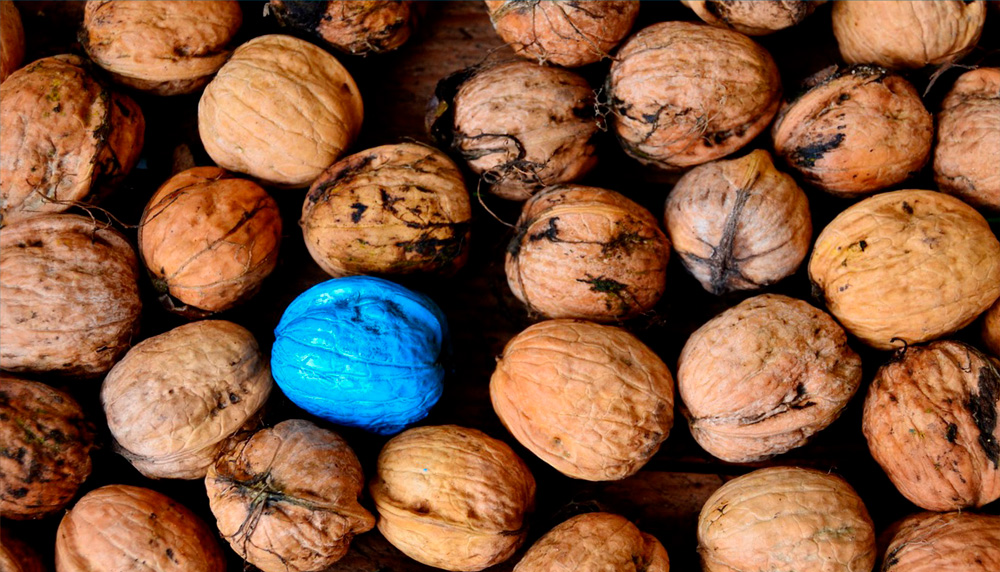 How to Stand Out From the Crowd (A Hard Nut to Crack)
The Spectra Diversity Inclusion Assessment™ gives you, a diversity inclusion provider, a path forward for organizations of any size.
Deliver training and other intervention measures targeted to the needs of both individuals and organizations.
Use accurate data to ensure that you can provide services beyond a "one size fits all" approach to training.

Dear Diversity Inclusion Providers: Take Note
In today's world, diversity inclusion providers are confronted at every turn by differences in the organizations and institutions they support. It may be differences based on factors such as culture, ethnicity, race, gender identity, religion and socioeconomic status or even differences in how they approach work and communicate with one another.
Your challenge is to help employees, leaders, faculty and staff understand themselves, understand others and translate that understanding into actions and behaviors that impact the organization. Research shows that organizations that are inclusive and which honor diversity benefit in many ways.
Financial benefits: A McKinsey study looked at the top executive teams of 180 public firms and found that those with more diverse teams outperformed their peers in ROE and EBIT margins.
Problem solving: A study of 28 teams found those that were heterogeneous solved complex tasks better than the homogeneous teams. They noted the diverse teams exhibited a higher level of creativity and a broader thought process.
Innovation: Companies that drive innovation by leveraging employee ideas and knowledge meet product revenue targets 46% more often and product launch dates 47% more often than industry peers.
Sources
"Is there a payoff from top-team diversity?" McKinsey Quarterly, April 2012

Henley Management College, UK; Ford Germany, Aberdeen Group, 2009

Project Implicit, 2011
What are people saying about Spectra Diversity?
As a Diversity & Inclusion Trainer/Facilitator, I love using the Spectra Diversity Inclusion Assessment. It is so helpful in providing data to our clients. Each person receives individual feedback about where their beliefs and practices around diversity and the organization gets a clear understanding of where the organization's strengths and areas of opportunity for improvement are. I love using this for pre-post measurement and so do our clients.
In a homogeneous county and seemingly homogeneous workforce, we deepened and broadened the definition of diversity by including all leadership in the organizational results. Our facilitated training on diversity and inclusion piqued interest enough that they now want to create a D&I Council and explore this internally and start an effort…to better serve the community.
Assessment is a key aspect of designing and implementing a relevant D&I strategy as it establishes a baseline and gives valuable information for setting priorities. An excellent new tool, the Spectra Diversity Inclusion Assessment, a user-friendly online instrument, provides the organization with critical data and actionable feedback. Based on a 5 step developmental model and statistically validated, the instrument's strength is that it goes beyond measuring individual behaviors and attitudes and assesses management and organizational practices and policies. This tool would be a great help to any organization attempting to leverage diversity and build a culture of inclusion.
I knew what to expect when I received the Organization Report for my client, and when I received my Individual Report, because I had seen samples. What I was blown away by was the quality of the training kit that Spectra Diversity provided to me to use when facilitating a session. It was innovative, fresh and had new activities that I had never seen before. It was absolutely everything I needed. Kudos to Spectra Diversity!
If you're hesitating at all about using the Spectra Diversity Assessment—don't! My clients love that it gives them an organizational report as well as individual. Chris and Jen are so helpful and are always so kind and patient with my questions. They have helped me and my team through using their tool with a variety of consulting clients, and in my role at the Library. I would recommend them in a heartbeat.
Spectra Diversity's assessment tools are eye-openers for organizations. Being able to understand your employees and the organization as a whole is critical to a successful DEI plan for any size business. Spectra's Assessment helps fill in the gaps so that organizations can create a more inclusive working environment for all.