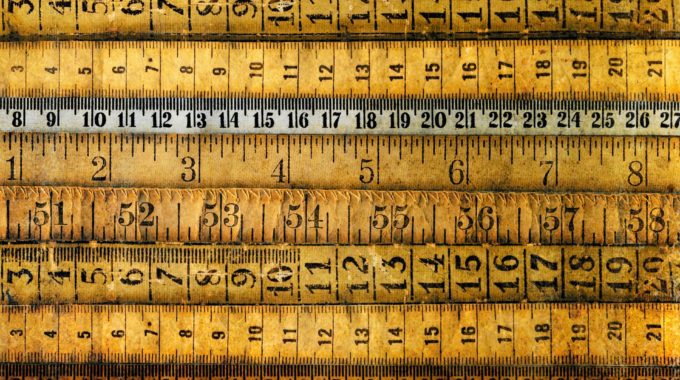 Recent Diversity and Inclusion News Headlines
Hall of Famer Hank Aaron Calls Out NFL for Not Signing Colin Kaepernick
"I think he's getting a raw deal," Aaron said.
Trump Pardons Convicted Ex-Sheriff Joe Arpaio
The president on Friday evening pardoned the anti-immigration sheriff who was found guilty of racially profiling Latinos.
U.N. Rights Experts Urge U.S. to 'Unequivocally' Condemn Racism
"We are alarmed by the racist demonstrations, with overtly racist slogans, chants and salutes by white nationalists, neo-Nazis, and the Ku Klux Klan, promoting white supremacy and inciting racial discrimination and hatred," said Anastasia Crickley, who chairs the U.N. panel.
Diversity Management Is Neither Conservative nor Liberal
The Google controversy is being cast as liberal versus conservative; it's neither.
"In the recent Google controversy, Damore, the young man who wrote the 10-page memo that got him fired, has cast his firing as being liberal (Google) versus conservative (Damore).

It's neither. Google exists to provide return on equity to its shareholders. Money doesn't care about "liberal" or "conservative." It does care about "disruptive." If the management team charts a course, arguing against it is disruptive. These days, if you put anti-work culture material on your Facebook page, you are disruptive at work because the people you work with will certainly share the news."

Diversity Inc.
Recent Diversity and Inclusion News Highlights
Decisive leadership changes cultures
Novartis Pharmaceuticals Company was recovering from a class-action lawsuit that women brought to a successful decision. Novartis' CEO Andre Wyss disciplined management to the extent that he was succeeded by a woman, who had 50% women reporting to her (including scientific functions). Wyss spent several years on the effort and by the time he concluded his diversity management initiative, there were no more excuses in executive diversity council meetings."
Here are some examples of companies that are impacting their bottom line, by placing diversity and inclusion at the front of the line in terms of their culture, hiring and career development:
EY: Key results include 44.7% more women in leadership compared to the S&P 500; Spent 38% and 68% more of total procurement with women and minority-owned suppliers than Diversity Inc.'s Top 10 and Top 50, respectively.
Kaiser Permanente: More than 60% of the organization's total workforce are members of racial, ethnic and cultural minorities, and more than 73 % are women.
AT&T: AT&T's eighth annual National ERG Conference in September 2016 had the largest attendance ever, with more than 1,800 individuals present. It was an opportunity for employees to connect and hear from Chairman and CEO Randall Stephenson. The company published "From Tolerance to Understanding," a resource guide that uses Stephenson's speech as a springboard. The employee networks also added two new organizations: AT&T Professional Engineers Network and Pulse of India. ERG and employee network memberships topped 134,000. AT&T spent more than 24% of its total procurement spend with diverse suppliers, surpassing its 21.5% annual goal.
PricewaterhouseCoopers (PwC): The company has full participation in a formal, corporate-sponsored mentoring program. All managers at PwC participate in formal mentoring, including every one of the senior partners in the top levels. PwC worked with a leading psychologist to develop a mandatory internal training program for newly promoted employees and new hires. The program makes PwC staff aware of possible unconscious biases and gives them the tools to mitigate any influence they may have on decision-making.
Unconscious bias is one of the topics included in Spectra Diversity's Facilitation Kit which is included with certification as a Spectra Diversity Change Partner.  Whether your company is forced into diversity and inclusion initiatives due to bad press (Google) or a lawsuit (Novartis), it is important that efforts be made to foster inclusion in the organization's culture, management, and policies, practices and procedures.
Benefits of Diversity and Inclusion
Keep in mind the following motivating facts for diversity and inclusion:
Financial benefits: A recent McKinsey study looked at the top executive teams of 180 public firms and found that those with more diverse teams outperformed their peers in ROE and EBIT margins.
Problem solving: A study of 28 teams found those that were heterogeneous solved complex tasks better than the homogeneous teams. They noted the diverse teams exhibited a higher level of creativity and a broader thought process.
Innovation: Companies that drive innovation by leveraging employee ideas and knowledge meet product revenue targets 46% more often and product launch dates 47% more often than industry peers.
One good way to begin, is to measure the current state of your organization and individuals within the organization.
"Every line is the perfect length if you don't measure it."
~ Marty Rubin
The Spectra Diversity and Inclusion Profile™ is a good place to start.