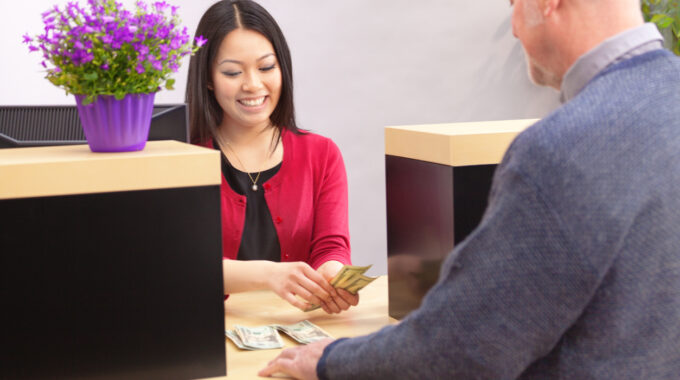 Credit Unions Delve Into DEI
Paying attention to DEI is no longer optional.
In No Single Blueprint, published in CU Management magazine Spectra Diversity's founding partner Chris Jones gives several insights into DEI based on her experience as an advocate and partner to organizations looking to improve diversity and inclusion through strategic, data-driven diversity and inclusion efforts.
In short, the article suggests that the time credit unions (CUs) to invest in DEI training is now, because the business case for diversity, equity and inclusion (DEI) training has never been stronger.
In the May 2020 McKinsey report, "Diversity Wins: How Inclusion Matters," the authors assert that there's a clear relationship between diversity on executive teams and financial outperformance.
In Perfect Alignment
Credit unions are built on the philosophy of 'people helping people' – which is in perfect alignment with key DEI tenets.
"It's incumbent on credit unions to create an inclusive workplace culture that will foster membership and revenue growth. Doing well with DEI is an increasingly important part of that."
In the article, Spectra Diversity's CEO Chris Jones debunks three common premises about diversity training:
Diversity Training Will "Fix" Things.
This is false. Without organization-wide changes to management behaviors, policies, practices and procedures, and to individual beliefs and interpersonal skills, real change is difficult to obtain much less sustain.
In most organizations' current model, people go to the training and then they get on with their busy lives. Without sustainment actions, no real change takes place.
Diversity Training is Needed.
This can be a misnomer. What may be needed is inclusion training. Diversity is a fact. It's how many people of different ages, ethnicities, races, gender identities, abilities and sexual orientation exist within an organization.
Most employees have no control over the fact of diversity in their organization. What employees do have control over is inclusion. Inclusion is built on bias identification and such interpersonal skills as listening with an open mind, speaking in an inclusive manner and communicating well with others who are different from you.
These are not only skills for the workplace but life skills. Think of it as emotional intelligence.
Start By Measuring Attitudes and Behaviors.
Leaders should first understand what the organization's issues are before training takes place. Are women feeling disenfranchised? Are Black employees feeling excluded? Is management perceived as favoring certain groups of people?
If an organization understands where people are, a DEI strategy and tailored training will be more effective.
No Single Blueprint
Finally, the article explains that while there's no singular blueprint for creating a strong DEI training program, the best ones execute on a well-defined strategy, a consistent focus and an ongoing commitment.
No matter how you deliver DEI training, it's important to create goals and consistently measure and check in with key CU stakeholders.
Jones recommends doing a diversity and inclusion assessment at key points along an organization's DEI journey as a way to measure progress.
Let's Get Started!
Here's how (and why) to use the Spectra Assessment, the only validated D&I assessment that enables you to measure both individuals as well as the entire organization:
https://www.spectradiversity.com/products/diversity-and-inclusion-tool/
Check out Spectra Diversity's new virtual DEI tools: https://www.spectradiversity.com/products/virtual-dei-tools/
CU HR staff can check out Spectra Diversity's own Powering Inclusive Cultures Facilitation Kit, a six-hour facilitator-led virtual training that includes a train-the-trainer session.
Want to learn more or see a demo?