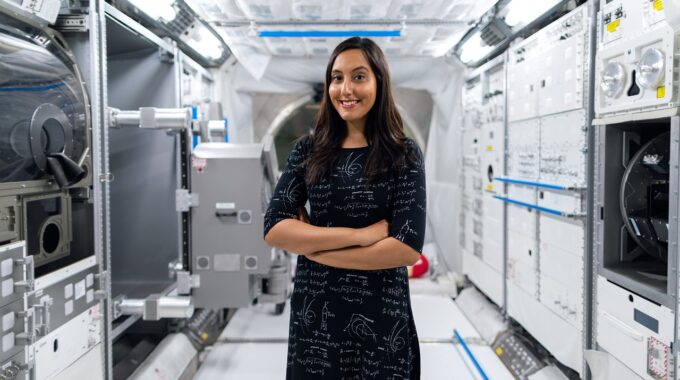 Celebrating the International Day of Women and Girls in Science
As a woman-owned business, we want to acknowledge and celebrate this progress women have made in honor of the February 11th, International Day of Women and Girls in Science.
Katherine Johnson breaks barriers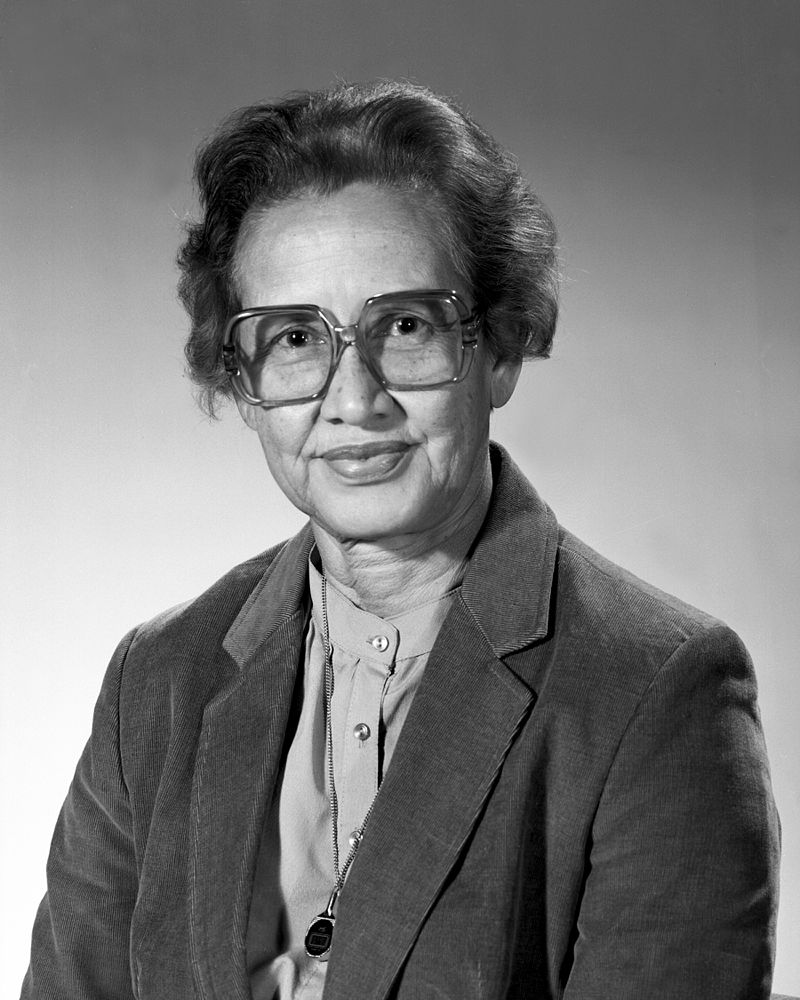 Katherine Johnson was a Black woman that had a career at the National Aeronautics and Space Administration (NASA) from 1958 to 1986. She was a mathematician that functioned like a human computer. Her trajectory calculations helped astronaut John Glen with his first orbit into space. Actress Taraji P. Henson portrayed Ms. Johnson's career in the movie "Hidden Figures" based on a book of the same title by Margot Lee Shetterly, released in 2016. She was honored with numerous awards for her career at NASA after the release of the book and movie until her death on February 24, 2020, at age 101.
Clarice Phelps chose the challenge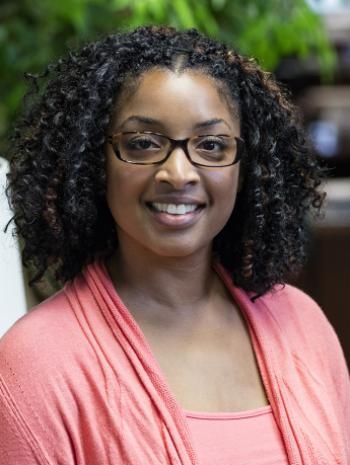 Clarice Phelps was the first Black woman chemist in the STEM era to discover a new element, Tennesine, enclosed in the periodic table on April 5, 2010. A quote from  Ms. Phelps describes the adversity she faced in achieving this milestone,
"People assumed that I had no education and tried to convince me to choose a less challenging career and educational path."
Fortunately, her advocates and role models encouraged her to pursue her career goals.
STEM Programs in Higher Education
In 2001, the U.S. National Science Foundation (NSF) recognized a shift in the work environment towards automation by developing the acronym STEM, standing for Science, Technology, Engineering, Mathematics. In K-12 education, you might also see the acronym STEAM, which adds an A for art to recognize the inherent creativity and soft skills within STEM careers that often get overlooked but are critical.
The table below summarizes the description of each letter within the acronym and examples of degrees and growing career options in each area.
    Description          

Educational Majors

Career Paths

          Science

Biology

Chemistry

Physics

Pre-Med

Environmental Science

Forensic Science

          Technology

Cybersecurity

Information Technology

Software Development

Data Scientist

Information Security Analyst

Computer Network Architect

          Engineering

Biomedical Engineering

Civil Engineering

Mechanical Engineering

Computer Engineer

Environmental Engineer

Industrial Engineer

          Math

Applied Mathematics

Pure Mathematics

Statistics

Physicist

Economist

Actuary
Representation in STEM is still a challenge
Research by the National Center for Education Statistics shows more degrees in STEM fields have been awarded to men than women, despite women receiving more degrees overall. The trend was noted among all racial and ethnic groups, with the smallest gap in STEM degrees awarded to men vs. women among African American students.
Compared to trends in 1970, representation among women in STEM fields increased by 8% through 2019. Women represent 75% of workers in healthcare, 64% of workers in social science, 50% of workers in life sciences and 47% in math. There is lower representation among women in the physical sciences, computer science and engineering. Additional research conducted by the American Association of University Women about gaps in STEM fields can be found in The STEM Gap: Women and Girls in Science, Technology, Engineering and Mathematics – AAUW: Empowering Women Since 1881.
Closing the Gap in STEM
What can be the solution to close the gap between men and women earning degrees in STEM fields?
Girls are often encouraged throughout their education to pursue anything but a STEM career, even in 2023. It can be helpful to promote colleges known to put aside stereotypes and strongly encourage women and girls to pursue degrees in STEM career paths.
University of Virginia (UVA)
UVA's Engineering program is one of the few U.S. public universities that has become a top choice for women seeking STEM careers. Specifically, it ranks third among public universities for its percentage of women earning undergraduate engineering degrees. It is among the top 10 for its share of women earning bachelor's degrees in computer science (29.5%), exceeding the national average of 18%.
University of North Carolina (Chapel Hill)
Female graduates from the University of North Carolina in Chapel Hill have made significant milestones before the STEM era. In 1915, Cora Zeta Corpening became the first female student in its medical school. She attended classes and completed the program even though her male colleagues did not vote her into their graduating class. Other accomplishments among female graduates at the University are research about health problems associated with secondhand smoke and computer networks built for the 1998 Nagano Olympics.
University of Michigan (Ann Arbor)
The University's successful efforts in establishing a diverse student population contribute to their success with female graduates in their STEM programs. Their student population is close to an even split between men and women, with women slightly exceeding by 1%. The University's general culture among its academic programs provides students with exposure to different fields of study. The University has STEM academies that expose engineering students to science-related academic concentrations. This exposure strengthens students' chances of being considered for various career paths.
The general composition of the STEM academies is that it begins with a pre-freshman year summer program. Faculty that oversee the academies believe that the summer program and support throughout the formal college years results in academic excellence among students.
Barriers to Women and Girls in STEM Careers
Beyond overcoming the bias in education pushing them towards other careers, women entering STEM careers continue to face barriers such as gender bias and pay inequity that can discourage them from continuing their education, or career. Understanding these issues can help you better address them in the workplace and prevent the very real burn out that can affect your employees.
Gender Bias in STEM
Gender bias refers to the attitudes or stereotypes that affect perceptions of women vs. men in certain situations. Such preferences can encompass favorable and unfavorable assessments towards women in the workplace, activated involuntarily and without an individual's awareness or intentional control.
Bias is so pervasive, that even those who are part of the marginalized group can hold internal biases or beliefs that they need to overcome too. Some of the ways biases affect women in STEM careers include:
Before even pursuing STEM careers, most young girls are encouraged to pursue careers based on stereotypes, and children as young as 3 or 4 are influenced by these stereotypes, undermining their confidence in their abilities at a very early age.
Research has revealed that women must prove their competence much more strongly than their male counterparts to be respected in their roles and be considered for advancement opportunities.
Women who are mothers face biases in the assumptions they are less committed and less available to work, because they either have or might have children in the future. Research has confirmed that working mothers are still being passed over for advancement opportunities due to the bias that they are not available for the hours required to complete critical projects.
Women in STEM careers pressured to play a stereotypical roles in their offices. An example of this mistake is a female engineer that works on a team predominantly with male colleagues being expected to take notes, produce formal reports outside of her role, or clean up the conference room or kitchen after meetings.
Women are also often expected, because of gender bias, to be less assertive, to "watch their tone" and to "be likeable" much more often than male colleagues. This can cause them to underplay their accomplishments, while men often put their full confidence on display.
Pay Inequity in STEM
Gender bias is one of many contributing factors to why women in STEM careers experience inequities in their salaries. More women would pursue STEM careers if they knew their earnings potential could increase by 33% compared to other career options. But even when that happens, they still are not paid as much as male counterparts.
Although engineering and technology fields offer high-paying entry-level positions, men are usually paid $4,000 more than their female colleagues. This gap widens above the mid-level management positions. Interesting conclusions have been made with research to determine reasons for pay gaps in STEM careers between men and women.
One finding is that men come across as more confident when negotiating salaries and promotions, even though they may have female colleagues that have demonstrated the same level of competency when performing their responsibilities. Competency should override confidence, especially when employers are looking to hire diverse talent.
More insights about pay inequity among women in STEM careers can be found on Spectra Diversity's blog, Working Women Power Status Gap — Spectra Diversity.
A strategic combination at companies of individual development among employees and a shift in organizational culture may be the solutions to mitigate barriers that women face in STEM careers. A company's journey in analyzing its organizational culture is to determine how gender bias may affect its potential female leaders and make critical changes accordingly.
Resources to Support Access to STEM Careers
Membership organizations, networking, and educational organizations can provide the learning and networking opportunities critical to success in STEM careers. It's no longer good enough to put out a press release about allyship or a commitment to diversity, employees and customers expect more. They expect to see real action and a solid commitment to an environment that is inclusive and welcoming to all employees. Some of the things you can do include:
Check your own biases
Broaden Recruitment Efforts
Support STEM activities and local groups providing STEM education to girls, like the First Robotics Competition, or Technovation.
Seek out organizations where you can connect with, and recruit qualified, highly skilled women to join your team. Examples include:

Women in Engineering Proactive Network (WEPAN) – WEPAN provides a network reaching 60 percent of the female engineering student population at over 150 campuses across the United States.
The Mom Project works with employers who are committed to designing and supporting a better workplace so women can remain active in the workforce in every stage of their journey
Tech ladies is the largest group of Women in Tech, supporting members with a free job board, webinars and networking opportunities.
WiCyS is where you can learn about the recruitment, retention and advancement of women in cybersecurity.
Professional Development and Networking
Professional development and networking opportunities should provide paid opportunities for employees to learn new skills and grow in their careers.
Offer Meaningful Mentorship Opportunities
The development of mentoring programs should be a common practice at companies as part of establishing diverse teams and inclusive environments. A common challenge among women  in STEM careers is a lack of people who understand the challenges they face in the workplace, and can guide them to be considered for leadership positions. Mentoring programs should encourage cross-collaboration among women of different teams to give them a broader pool of leaders to choose from as mentors.
Participate in Sponsorship Programs
How are sponsorship programs different from mentorship programs? Mentors provide general advice and counsel to employees. Employees serving as sponsors are usually senior-level executives with the clout to recommend employees for advancement opportunities. In most cases, employees' sponsors are those familiar with an employee's success with work projects and level of integrity. This type of relationship is an excellent option for women in STEM careers seeking advancement opportunities.
Leadership
The drawback of many company leadership programs is that they may be offered only to employees already in leadership positions. The best way to develop diverse teams and talent is to provide leadership training to all employees, including those in entry–level positions. In general, employees at all levels should be potential leaders.
A quote from the late Dr. Marye Anne Fox, an American physical organic chemist and administrator at the University of North Carolina, are words of encouragement for women and girls to continue to pursue STEM careers,
"Women have a place at the table when it comes to science. Don't let anyone tell you otherwise".
Sources