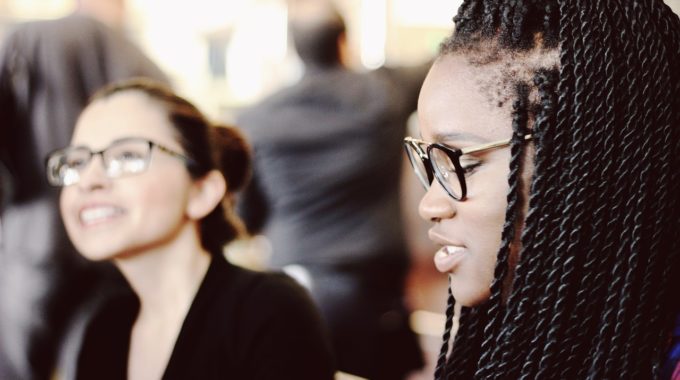 To Gender Equity and Beyond!!
Understanding Gender Equity
March 8 marks International Women's Day and the focus continues to be how to find innovative approaches to advance gender equality and to empower women.  There are many gaps that impact women in today's workplace. One that has significant impact on life in general is pay equity.
Even with laws such as the Equal Pay act of 1963, Civil Rights Act of 1964, and the Fair Wage Act signed by President Obama in 2009, in reality there hasn't been much progress. Today's female still earns approximately 23% less than their male counterparts doing the same job with the same experience. It takes a female working 94 days more than their male counterpart to be equally compensated. According to World Economic Forum, women will wait 217 years for pay gap to close. Instead of making progress toward gender parity, we are 'shifting into reverse'.
Defining Gender Gap
The gender gap is unequal treatment based on gender alone. It's important to recognize that gender is not confined to its binary conception by sex, but rather, is defined with reference to social and cultural differences. This means gender gaps include more than women being discriminated against, but also includes transgender, non-binary, gender neutral, and other gender identities.
How the Gender Gap Effects Minority Pay
Not every employer sees gender as a cultural and societal difference but still reference gender to biological sex and in extension- race. Minority women also face gender discrimination more so at the hand of racial discrimination, access to education, disability, age and pay.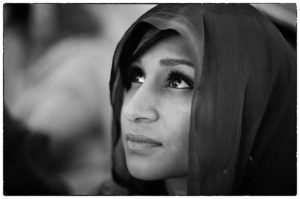 Hispanic or Latina women have the largest gender gap. They earn 53 percent of Caucasian men's salary.
Black or African American women earn 61 percent of Caucasian men's salary compared to 89 percent of Black or African American men.
Caucasian (non-Hispanic) women earn 77 percent of Caucasian men's salary.
Asian women earn 85 percent of Caucasian men's salary.
American Indian or Alaska Native earn 58 percent of Caucasian men's salary.
Native Hawaiian or Pacific Islander earn 62 percent of Caucasian men's salary.
So, what can companies do to make progress and change gender inequality?  Here are some practical recommendations to encourage closing the gender gap.
9 Ways to Close the Gender Gap
Review HR practices where bias can impact hiring, development, promotions and other evaluative policies and practices. Evaluate and formalized the practices of hiring and evaluating so they are focused on achievement criteria rather than personality and other biases that impact those decisions.
Educate managers and workers about bias, gender inequalities based on assumptions and stereotypes.
Develop tools that help measurably reduce bias and inequality.
Audit the current pay structure of your company to work towards eliminating the pay gap among genders. Do not ask a candidate what their salary was at their previous job; instead, provide an outline for pay brackets and salary for each position.
Emphasize work-life balance. A leading cause in the gender gap is the lack of consideration for the role of family.  Provide flexible schedules to accommodate childcare- or provide childcare- and offer extended paid or unpaid parental leave for mothers and fathers.
Implement a mentorship program. Minority genders are at a disadvantage when it comes to networking and advancement opportunities. Expand the idea of mentorship among men, women, and all genders to increase opportunities for women and minority genders.
Stop sexual harassment. One in four women have been sexually harassed at work. It is the responsibility of management to exhaust all efforts to stop the harassment. Letting such workplace conduct continue fuels gender inequality.
Set an example at the top. Cultural shifts in the workplace will only happen if the leaders, set the example.
Create inclusive environments. There is a difference between saying you are inclusive and being inclusive. Adapt business practices to accommodate the gender roles women have.
Gender Equity in the Future
The gender gap will not be solved overnight but is a continual process. However, starting the change is the most important step that you can take as a business owner and employer. Demonstrating that all employees feel valued, regardless of their gender identity will send a strong message that your company truly cares for their employees and works hard to create a more inclusive and productive workplace.
Source: Phys Org, "New approach to reducing gender inequality at work," Alex Shashkevich, Dec. 20, 2017
Source: Harvard University, "Gender inequality and women in the workplace", Nov. 15, 2018
Source: Next Generation, "5 things employers can do to improve gender equality in the workplace",  Feb. 2018
Source: AAUW, "The simple truth about the gender pay gap", Deborah J. Vagins,  Fall 2018
Source: Learn How to Become, "Closing the gender gap", Julie Holunga, Jenni Brozena, Dec. 10, 2015