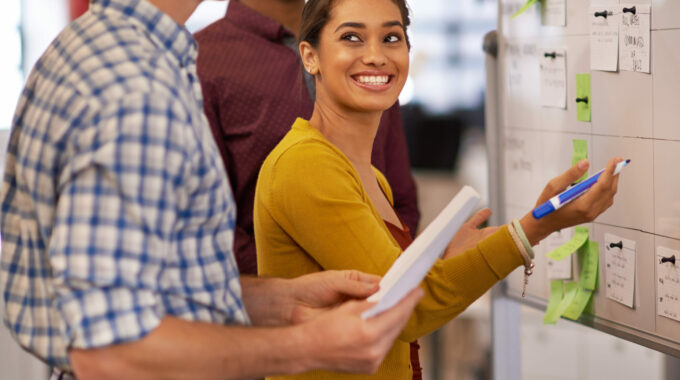 Measurement & Focus are Key for SMBs to Succeed with DEI
Spectra Diversity's New Assessment Report Holds Key Insights for Small and Mid-Sized Businesses (SMBs)
The year 2020 was a landmark year for SMBs for a whole slew of reasons.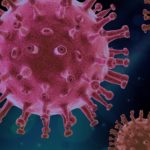 First there was the pandemic, when the new normal became working remotely, challenging managers to rethink long-established practices.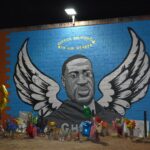 And when George Floyd was murdered and Minneapolis (Spectra Diversity headquarters) became the center of attention, the world finally woke up to the racial inequities that had been there all along.
Naturally, we see these megatrends through a diversity, equity and inclusion (DEI) lens. The opportunity to help bring about positive change has always been there, but there's no time like the present to get started in the wake of these twin crises.
New report reveals gaps in SMBs' DEI efforts
This week, Spectra Diversity released the inaugural issue of its Annual Spectra Assessment Report (ASAR) The first of its kind, the ASAR evaluated small and medium sized businesses (SMBs) and educational institutions on key diversity and inclusion (D&I) measures – unlike other reports which studied Fortune 500 organizations.
 After analyzing data from 7,433 respondents working in nine different industries the ASAR gave interesting insights into the progress as well as the gaps in SMBs' DEI efforts.
Key findings confirmed the hypothesis that multi-racial, Black and/or LGBTQ employees are more dissatisfied with management compared to straight white men. Overall, the research revealed that participants have more positive feelings about their organization's culture than with its management and/or its policies, practices and procedures (3Ps).
Ageism also appears to be a factor in a company's 3Ps, which can impact promotions, raises and other decisions impacting the talent life cycle.
In summary, underserved and older employees aren't as wild about their managers, often don't like the 'rules of the road,' and may not feel comfortable being themselves at work.
DEI programs offer significant tangible benefits for SMBs 
While every business is different, implementing an effective DEI program in an SMB offers a unique set of challenges. But the effort is well worth it, when you look at the data.
Recent research by McKinsey & Co. found that more diverse businesses tend to be more profitable than less diverse companies. In fact, they found a direct correlation between diversity and the probability of outperformance.
Companies with more than 30 percent women executives were more likely to outperform companies with fewer women in management positions. And McKinsey's May 2020 report, "Diversity Wins: Why Inclusion Matters," found equally compelling data to support ethnic and cultural diversity.
In short, measuring your DEI picture and then establishing a right-sized DEI program can have significant tangible benefits for any sized business.
Here's a list of four recommendations for any SMB seeking to implement a DEI training program:
Measurement is the key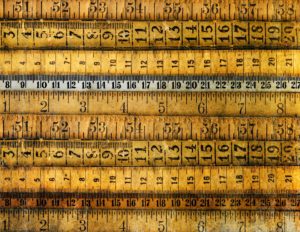 There's a saying in carpentry: measure twice, cut once. The idea is to avoid making an expensive mistake by making sure your measurements are accurate.
The same is true for diversity and inclusion (D&I) programs. The only way to see the whole D&I picture is to measure it. And the Spectra Assessment is the only way to measure 'twice' because it assesses both individuals as well as the entire organization.
And if you don't 'measure twice,' you could focus your efforts on the wrong issue. There are several different diversity dimensions – age, race, gender and sexual orientation, for example. Even within these groups, there are social factors such as political beliefs, income, marital and parental status.
One way to assess an organization is to simply look at employee demographics. Obviously, diverse representation is a pretty good measure of progress, at least when it comes to hiring practices.
Like attracts like, so if the business wants to attract certain demographic groups, focus on hiring within these groups. And if hiring people for full-time positions isn't feasible, hiring consultants and subcontractors as well as vendors and suppliers can be an effective way to incorporate more diversity within a small business.
Small businesses may have smaller budgets to dedicate to DEI efforts, but this is not the place to cut corners. And it's never appropriate to take one or two marginalized employees and ask them to educate others in your company.
If you're serious about DEI , enlist and invest in the help and expertise of a DEI consultant, such as one of Spectra Diversity's Authorized Facilitators.
Right size your DEI efforts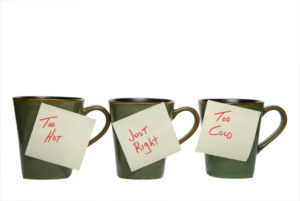 There is no one-size-fits-all DEI program or strategy. What works for one company may not work for another. That's why measurement is key, because it will help you diagnose the specific issues in your company so you can design a DEI program that will have the greatest impact.
Plus, small businesses tend to have smaller resources they can dedicate to DEI efforts. While it can pose some challenges, at least be reassured that you're not alone: the vast majority – 99 percent – of all businesses in the U.S. have fewer than 500 employees.
Regardless, it's important to create a dedicated budget for DEI training for both your time as well as the resources necessary for the measurement and implementation of your DEI program. This should be a long-term commitment that continually assesses your company's strengths and weaknesses and engages staff at all levels, from the moment they join the company.
The tone is set from the top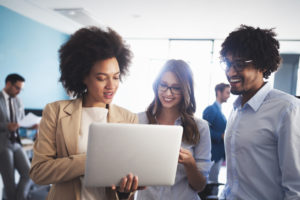 For the best results, management must set the tone for all DEI efforts. Diversity programs work best when they start with leaders who are truly committed to establishing and incorporating DEI into company practices.
Often, DEI experts will recommend that someone at the C-level take responsibility for leading the company's commitment to DEI. While this may work for larger organizations, it may not be feasible for smaller companies.
One approach is to create a DEI steering group made up of representatives who are diverse as possible across gender, race, age and job type and level. This steering committee can research and make recommendations to management for DEI training as well as management policies, practices and procedures.
SMBs should remember to include contractors, remote workers and vendors in their DEI efforts, as these relationships add to the diverse picture of an organization.
Do more than just lip service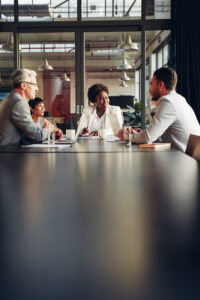 This should go without saying. This is not the place for vaporware and hollow promises. Make sure you have actually measured and are implementing a DEI program before issuing any public statements about the ways your company is hiring and supporting a diverse workforce.
But doing something and learning as you go is better than doing nothing at all. We have an expression here at Spectra Diversity: it's never too late to start. And there's no better time than the present.
In 2021 and beyond, we believe there is a real opportunity for businesses of every shape and size to build an inclusive and agile culture, thanks to the diverse talent pool that's available to them.
Diversity alone is not enough. Inclusion is the key ingredient that brings real results. Without it, diverse hiring is a revolving door as diverse talent leaves when they're not truly embraced.
For more information or a demo that will get your small business started out on the right DEI foot, contact us.
Source: Forbes, "6 DEI Resolutions Your Company Should Commit To In 2021", Janice Gassam Asare, Dec. 20, 2020
Source: the balance SMB, "How to Check That DEI Efforts Are Working at Your Company", Ella Ames, Nov. 13. 2020
Source: Arcweb Technologies, "Building A Dei Strategy For Small To Mid-Size Companies", Angela Agosto, April 21, 2021