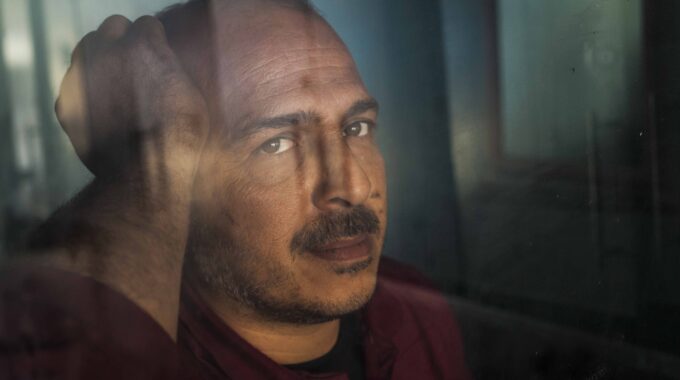 Self-Care and Mental Wellness
Why Is Self-care Critical for Mental Wellness? 
January is mental wellness month, and a great time to think about the importance of self care in mental wellness. Practicing self care means taking care of your physical health and mental wellbeing, fueling yourself with the things that combat all the stress and burnout we can experience sometimes in life.
The unfortunate thing is that busy lives, overwhelming workloads, and all the other things that cause stress in our lives can make self care seem impossible. Some early signs we should focus a bit more on self care are fatigue, lack of energy, and lack of appetite.
When we ignore self care, issues can spiral, leading to severe depression and even suicidal thoughts or feelings. If you need help with these kinds of thoughts or feelings, help is available.
The Pandemic's Impact on Mental Wellness
The effects of COVID-19 have been devastating on all of us. We are going into the fourth year with unsettled times related to COVID-19 and still needing to be careful with masks and social distancing.
People are suffering, some worse than others. You don't have to experience job loss or loss of a loved one to be affected by this crisis. Humans are complex, and so are emotional responses to the pandemic.
NIH research on the impact of the pandemic on mental wellness has revealed increases in:
Anxiety and depression
Loneliness
Increase in domestic violence
Lifestyle changes
Racism
Workplace challenges
An article published by Greater Good Magazine shares more insight on these issues in Seven Ways the Pandemic Is Affecting Our Mental Health (berkeley.edu).  The conclusion made after reading this article is to take care of yourself, as COVID-19 may be a disease that lasts a lifetime. More insights about the pandemic's impact on mental wellness can be found at Spectra Diversity's post Coping with Covid-19 Pandemic.
Employers should commit to ensuring employees have access to the resources they need for taking care of their mental wellness and feel supported taking the time for self care.
Make sure employees don't feel pressured to come in sick, putting customers and other employees at risk, and that they feel supported in taking precautions like wearing masks or avoiding crowded spaces. Allow employees flexible working options, so they can work from home, and invest in air filtration and other safety measures to keep your in office staff healthy too.
Impacts of Gender Disparities in the Workplace
There have long been disparities in the way people have been treated in the workplace based on their gender or gender identity. Before the 1980s, the most prominent role seen as being acceptable for women was being at home raising families. When women did work, they often held part-time or full-time non-leadership positions, missing opportunities to grow in their careers.
Although some progress has been made with women gaining access to leadership roles, and there is more recognition of diversities in gender identities and gender expression, there is still a long way to go towards creating more inclusive workplaces. The stress of dealing with sexism in the workplace is still something most women experience in the workplace, and has negative impacts on mental well-being.
The good news is that there have been positive, upward trends in the number of women in CEO positions at Fortune 500 companies in recent years. However, such progress still only translates to around 15% female representation at the top of the country's most prominent public businesses. This trend confirms the need for equitable hiring practices for women and non-binary people to be considered for leadership positions at companies of all sizes, both public and at nonprofit organizations.
Spectra Diversity's article,  Gender Dialogue, emphasizes the importance of discussing gender to mitigate gender disparity. Progress has also been made with women serving on companies' Boards of Directors, as such appointments have played an integral role in investor relations in recent years. Investment companies like Blackrock do not encourage investments in companies that do not have female representation on their Boards. Some states (e.g., California, Massachusetts, and Washington) have executed mandatory laws that require companies to have at least one woman serving on their Boards.
Impacts of Gender Identity in the Workplace
Gender diversity and self-identification have become more complex as it is beyond the male and female gender binary. Confusion and lack of respect for people who identify outside of the gender binary, or who identify as transgender prevent many people from presenting as their authentic selves in personal and professional settings. These individuals are more likely to be victims of discrimination, sexism, and violence and the impact of being treated in this way is clear as we see members of the LGBTIAQ community experiencing mental health challenges twice as often as the general population.
One of the easiest things people  can do in the workplace to show respect for colleagues in the LGBTIAQ community is to create a respectful environment and use the pronouns and names people ask you to use. It's really that simple. Learn more in the article Understanding Pronouns published by the LGBT Life Center.
Celebrity Advocates for Self Care and Mental Wellness
The late Barbara Walters experienced encounters with celebrities during her childhood due to her father owning a nightclub. Her exposure to celebrities contributed to her trademark style of interviews with them. Walters concluded that celebrities are humans like everybody else, encouraging her to interact with them as she did during interviews.
Celebrities do have similar experiences as others, including mental wellness issues. Advocates of celebrities speaking out on their issues appreciate their vulnerability. People opposed to celebrities speaking out on mental wellness issues think that the focus should be on people not in the spotlight that don't have the resources to overcome their challenges.
Here are some celebrities that have shared mental health journeys and become advocates for self-care above all else.
Simone Biles
Simone Biles, an Olympic gold medalist in gymnastics, withdrew from most events during the 2021 summer Olympics in Tokyo. Despite the culture of pushing through great mental distress, she bravely took the step back she needed for self-care after enduring the pressures of being an elite athlete combined with the trauma of sexual assault.
Biles made a statement concluding that her mental well-being is more important than gymnastics,
To bring up the topic of mental health, I think it should be talked about a lot more, especially with athletes because I know some of us are going through the same things, and we're always told to push through it, but we are all a little older now, and we can kind of speak for ourselves. At the end of the day, we're not just entertainment. We're human, and there are things going on behind the scenes that we're also trying to juggle with, as well, on top of sports."
Biles competed in the beams individual competition at the Olympics in Tokyo, winning a bronze medal. Although winning a bronze medal is in contrast to her winning gold medals in other competitions, she won "gold" by speaking out on her journey with mental illness.
Prince Harry and Meghan Markle
Prince Harry and Meghan Markle made history during their wedding nuptials on May 19, 2018, becoming the first royal interracial couple. That status created mental stress for both of them in different ways. Markle shared in their Netflix documentary, Harry & Meghan (Netflix), that before her experience becoming the Duchess of Sussex, her racial background was never considered controversial. While living in the U.K., she witnessed so much emphasis on her maternal racial background as an African American woman.
Prince Harry knew it was time for them to move to the U.S. when Markle expressed suicidal thoughts. Their decision to step down from their royal status was a statement that their mental well-being is more important than their lifestyle in the U.K.
Naomi Osaka
Naomi Osaka is the first Haitian–American / Japanese tennis player to compete in major championships.  She has suffered from anxiety and depression, attributing it to pressures from social media.
Osaka was penalized with a fine of $15,000 for not participating in press conferences during the French Open in May 2021. It was worth it to her to pay the fine than to participate in events that compromised her mental well-being.
She displayed how overwhelmed she was feeling when she threw down her tennis racket after losing a match with Leylah Fernandez during the  U.S. Open in September 2021 and decided it would be best to take an indefinite break from tennis competitions.
She went through therapy during the break, stating in an interview in May 2022 that she feels content with her mental health journey, and her decision to focus on her growing family.
So how can employers support mental wellbeing in the workplace?
Employers can do a lot to support mental well-being in the workplace and ensure everyone, no matter what they are experiencing feels included and valued. A lot of workplace wellness programs miss the mark by forcing employees to engage and participate in activities the employer things will be "good" for everyone, rather than considering the ways in which workplace stress could be reduced.
One of the key components of workplace wellness is to support employees in taking care of themselves, and listening to what they need in order to work at their best in any given time.
Lyra Health revealed three top predictions of workplace mental wellness trends in 2023, and we hope to see employers embracing these trends in support of their employees:
Employees expect flexible working options – Employees no longer have to settle for positions that require coming into the office daily when more employers offer hybrid and remote work arrangements. Employers who want to foster wellness will offer flexible options and work to foster collaboration between team members no matter where they choose to work.
Complex mental wellness needs will lose some stigma – Employers are more open to establishing workplaces that support employees with disorders related to alcohol, substance abuse, and mental wellness. Ensuring workplace benefits include PTO, mental healthcare access, fitness, and other wellness programs can show your employees you really do want them to practice self care.
Supporting employees will mean supporting their families – Employers recognize that they have to provide support for employees' family members (e.g., childcare and elder care) to retain high-performing staff. Giving employees control over their schedules allows them to take the time they need to be there for important things in their lives, and care for the ones they love. Programs to help them pay for high-quality care while they are at work reduces stress and shows them you appreciate them.
Creating a more inclusive environment, normalizing self care and mental wellness, employers will find their teams are more productive, loyal, and work better together.
Be the Example – Take Care of Your Own Mental Health
When you take the time to take care of your own mental health, and demonstrate self-care in your life, you show others it's ok for them to do too. Take your vacation days, speak up before you get burned out, advocate for the healthy changes you'd like to see in  your own workplace. Nothing is more important in your life than self-care, and learning to manage the stress in your life.
Everyone's self care journey is individual, but here are some great, free resources you might find helpful:
You cannot be of value to others if your mental well-being is not in order. Creating that space for yourself and then consider how you can play a role in supporting self care on your team and in your workplace.
Sources