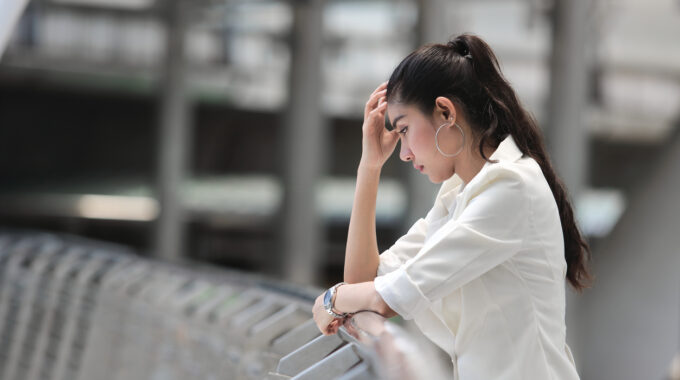 AAPI Heritage Month: Understanding the AAPI experience
Celebrating begins with understanding the diverse AAPI community
Asian American and Pacific Islander (AAPI) Heritage Month is coming to a close. What has your organization done to celebrate the contributions of AAPI employees in the workplace? How have you acknowledged their unique challenges, possible misunderstandings and strived toward measurable change?
In the wake of the #StopAAPIHate movement of 2021 the public, business, policymakers, and celebrities have largely been against the rash of anti-Asian hate crimes, yet the reports of vicious attacks continue. AAPI advocacy groups report more than 3,800 hate crimes, some with fatalities, since Covid-19.  From shootings targeting Asian-owned businesses, to hate crimes spurred on by the xenophobic rhetoric espoused by a recent US president, racism against the AAPI community is not new.
Supporting racial justice must be more than lip service. Companies that commit to hiring, promotion, investment and advancement of Diversity Equity and Inclusion (DEI) objectives are one step closer to addressing systemic racism and tearing down the model minority myth via actionable support of the AAPI community.
May is not only a time to observe the AAPI experience but also a time to reflect on areas where we can do better in the workplace and within the nation as a whole to understand and respect this diverse community.
Who is included in the AAPI community?
Genuine support of the AAPI community begins with an understanding and appreciation of just how diverse and far-reaching this community is as a whole. Asian American and Pacific Islanders include over 24 million Americans with origins in East, Southeast and South Asia, along with Polynesia, Micronesia and Melanesia. They represent over 20 nations in three major parts of the world and arrived in the US over the course of several decades.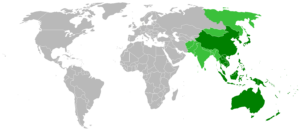 Those in the AAPI community may be first-generation immigrants or US born from American-born parents. Incomes, education and employment experiences vary across this diverse group.
Seek a clearer picture of diversity within the group
Well-meaning companies collecting general demographic data on "Asian" identities erase the key differences between the various AAPI populations. Being more specific with data affords decision makers with the kind of information that drives sensitive and insightful decision-making.
General demographic data that lumps together all "Asian" identities can overlook important distinctions between different Asian American and Pacific Islander (AAPI) populations. This erases the unique characteristics and experiences of smaller minority groups within the AAPI community.
For example, according to research by the Migration Policy Institute, 54% of adult Asian immigrants have a college degree. Breaking that down though shows some key disparities between groups. Indian-American respondents were college educated at a rate of 79%, bringing in a $119,000 median household income and are largely resistant to poverty in the US at a rate of just 6%.
Meanwhile, less than 25% of those from Cambodia or Laos have a college education, and less educated sub-groups like Burmese-Americans bring in just over a third of that enjoyed by their Indian counterparts at $44,000 annually. Mongolian families in the US live in poverty at a rate of 25%.
The unique circumstances of Indian-American immigrants afford them familiarity with English and Western culture related to India's historical relationship with Great Britain. When taken as an aggregate, we see that persons identifying as AAPI seem to be outperforming all other demographic groups in earning power. As we can see, looking at averages turns a blind eye to the challenges of the minority voices and most marginalized voices within the community.
Investigate AAPI Biases
A genuinely inclusive work environment routinely confronts work-culture-related and individual bias, even the kind some might consider complimentary.
The "model minority" myth is one such bias often attributed to AAPI people and it suggests that they have transcended racial discrimination and are better off than other racial/ethnic minorities. This idea leaves the most marginalized members of the AAPI community feeling unseen and may exclude AAPI individuals from being considered in important DEI efforts.
The model minority myth feeds into stereotypes about AAPI people that give voice to microaggressions in the workplace including; they are good at math and science, hardworking, smart and faithful. Additionally, those believing myths and stereotypes may also believe AAPI people are lacking in the confidence, creativity and ambition necessary to be an effective leader.
AAPI people have reported microaggressions that include being treated as a "perpetual foreigner" with questions of "Where are you really from?" or "How do you speak English so well?" Also, they report experiencing the "interchangeable Asian," effect or seeing colleagues confusing one Asian employee for another, as well as making racial comments, using slurs and resorting to violence.
Eight out of ten Asian Americans report experiencing racial discrimination with half of those polled specifying experiences of workplace discrimination. The more senior level the respondent the more likely they experience discrimination with their executive status all but guaranteeing confrontation.
Every member of an organization from lower-level employees to managers to leadership should be actively engaged in investigating personal bias as well as tearing down stereotypes and prejudices against AAPIs. Coming to terms with implicit bias is a necessary step in achieving meaningful progress.
Incorporate inclusive thinking into workplace culture
No matter the DEI objective, a company's commitment to it must be woven into the fabric of  workplace culture and function as a standalone core value practiced within and beyond the HR department. It is crucial to apply a critical lens that works to dismantle commonly held and inaccurate beliefs about AAPIs to ensure they are afforded the same opportunities for advancement as any other qualified member of the team.
50% of Americans believe Asian Americans are over-represented or fairly represented in power positions. Instead, research shows Asian Americans as the least likely of all ethnic minorities to be promoted into upper management. This statistic is markedly pronounced for Asian women who are among those least likely to attain senior-level promotions. Companies fail to do the work of facilitating Asian advancement clouded by the perception that Asians are already successful in business where other persons of color are not. A "bamboo ceiling" has stunted AAPIs progress leaving employees within this community feeling frustrated and held back by their employers' indifference.
So what can leadership do?
In addition to learning and educating the organization about diversity within the AAPI community, myth-busting common misconceptions and biases related to AAPI individuals and challenging underpromotion and stunted advancement of aspiring AAPI executives, leadership can also strive to:
Seek out AAPI perspectives to be included in company-wide decision making.
Support and raise awareness about Federal legislation like the Covid-19 Hate crimes act signed into law in May of 2021. Laws like these help to combat violence against Asian Americans at all levels of the justice system.
Consider employee assessments that include DEI-specific inquiries pertaining to belonging and inclusion. Make sure your assessment includes demographic options for the various identities and intersectionality within the AAPI community.
At Spectra Diversity our Diversity Inclusion Assessment tool measures both the individual and the organization in an effort to build insight, gauge progress and bridge the gaps impeding a companywide culture of inclusivity.
Learn more about our research, insights and what we measure in the Annual Spectra Assessment Report.
Sources: 
Business for Social Responsibility, Beyond #StopAsianHate: Building an AAPI-Inclusive Workplace Culture, Aimee Louise Bataclan, May 2021.
Culture Amp, 4 Ways to Support AAPI Community in the Workplace, Kelly Luc.
The Society for Human Resource Management, Asian Americans Seek More Respect, Authority in the Workplace, Theresa Ogovino, June 2021.