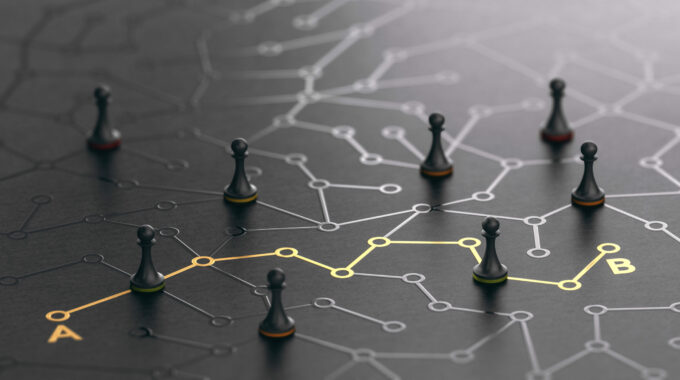 Diversity, Equity and Inclusion in 2023
What Does DEI Look Like for Small and Mid-Sized Businesses in 2023?     
The beginning of a calendar year is when companies think about their annual goals and what improvements they can make regarding operational efficiency and how they want to see their companies grow over the course of the next year. It's a good time for small and mid-sized businesses (SMBs) to assess their diversity, equity and inclusion (DEI) progress from 2022 to determine how they should proceed in 2023.
DEI remains critical for 2023
McKinsey conducted studies stating that it is imperative for companies of all sizes, including SMBs, to embrace DEI as a critical area of operations.  A study released in 2020,  How diversity, equity, and inclusion (DE&I) matter (McKinsey), revealed correlations between gender and ethnic diversity and companies' financial performances. Gender and ethnic diversity are essential for SMBs to consider when hiring top-quality talent since their leadership teams and staff are smaller in headcount than their Fortune 500 competitors.
SMBs should also appoint a leader that can devote 100% of their time to navigating a company's journey with DEI. A critical role of a CDO is collaborating with a Chief Human Resource officer and their team. Such collaboration should result in implementing specific enterprise diversity objectives, and business plans to align inclusion initiatives with business strategies and metrics focusing on a company's workplace, workforce, marketplace, and community.
Hiring an external candidate for this role who has had experience at companies of similar sizes would be best for SMBs, but internal candidates may have to be considered for the role of CDO if it is not within an SMB's budget to consider external talent. An internal candidate that is new to this type of role should be offered the opportunity to obtain a Certificate or an advanced degree with a concentration in Diversity, Equity, and Inclusion.
Strategic Planning and Implementation of DEI
SMBs often face challenges when establishing DEI initiatives because they don't know what should be considered a starting point and knowing where to begin.
A strategic plan based on DEI Key Performance Indicators (KPIs), and gaining an understanding of where a company stands is the best way to begin the Diversity, Equity and Inclusion journey at companies of any size.
Feedback among employees about DEI from surveys and focus groups is a great resource to determine what goals and tasks should be incorporated within the next 3-5 years into a strategic plan.
The Spectra Assessment tool is a good investment for SMBs to measure progress with their KPIs related to DEI accurately.  Schedule a demo to see how Spectra Diversity's assessment tool can help your company measure its progress with DEI. Spectra Diversity offers the Powering Inclusive Cultures Facilitation Kit for SMBs to take on training internally, and has a number of exceptional partners who provide D&I Training and Facilitation.
DEI strategic plans should be presented to stakeholders with the understanding the implementation of DEI efforts is ongoing with needs that change over time.  A plan should enforce flexibility for long-term sustainability, leaving room for a company to have the capacity to mobilize the integration of DEI throughout operations.
Implementation of DEI should include formal and informal training opportunities with employees and leadership. Essential training in cultural awareness can strengthen skills in working well with others and providing exceptional service to customers and clients.
Opportunities for informal gatherings and conversation among employees allow individuals to present themselves authentically and connect with one another as well. A DEI leader of a global organization that supports the management accounting profession launched an informal program that was popular among employees entitled "The Diversity Spotlight." It began with employees being encouraged to provide profiles of themselves, focusing on sharing things their colleagues may not know about them. Profiles were shared weekly on Fridays, resulting in an e-mail exchange among employees sharing their common interests.
The Spotlight became a handy platform during the high-profile killings in 2020 in the African-American community. It was used for Black employees at the company to share with their colleagues how the massacre affected them personally and professionally. This exchange of perspectives allowed employees to get to know each other in ways that would not occur during typical work interactions. Intimate book club settings that encourage employees to read books like Americanah by Chimamanda Ngozi Adichie that will expand their understanding and develop an inclusive environment within a workplace.
More insights about the implementation of DEI can be found on Spectra Diversity's blog, Implementation of DEI — Spectra Diversity.
DEI Trends and Predictions for 2023
There are many predictions among various business resources on what DEI will look like in 2023. Let's take a look at the trends SMBs can expect.
Intentionally Seeking Supplier Diversity
In 2023, SMBs who use vendors, contractors and agencies will be seeking more diversity and inclusion in the suppliers they seek. Asking about DEI efforts is already part of many RFP and selection processes in larger companies, but small and medium-sized businesses can also be intentional about seeking more diverse talent and perspectives from their partners and suppliers. Spectra Diversity's team of suppliers, vendors and contract employees includes multiple races/ethnicities, gay and transgender individuals, some with mental disabilities and people aged 35-70. We continue our attempts to "walk the talk" and hope you do as well.
Employee Resource Groups (ERGs) 
A significant DEI trend noted in 2022 in an article by i-sight, 9 DEI Trends for 2022 You Need to Prepare For (i-Sight), was for companies to address the invisible aspects of DEI. Employees from underrepresented groups regularly experience behavior that colleagues may not recognize. Some of these behaviors are microaggressions, unconscious biases, and systemic discrimination. ERGs  support employees from underrepresented groups to learn how to speak up when they encounter such behaviors and mitigate them accordingly.
ERGs are employer-recognized, employee-led groups that allow people with shared identities to build a community forum to discuss business and professional goals and share resources. The membership basis is typically formed by marginalized or minority populations based on race, ethnicity, gender, sexual orientation, disability status, parental status, and other defining characteristics. Although there are many benefits to developing employee resource groups, such groups can be perceived as an act of exclusion if employers fail to help everyone understand the invisible aspects of DEI that make them necessary.
Support of ERGs has become a valuable asset to companies as the groups help with their competitive advantage with DEI and will continue to grow in 2023. The development of ERGs is a good benchmark for SMBs to determine their progress with DEI. ERGs cannot be developed if there is no representation of talent among employees from underrepresented groups. This is a good sign for SMBs to look at their recruitment and retention strategies that would attract diverse talent.
Hybrid and Remote Work Arrangements
Remote work arrangements before the pandemic were referred to as telecommuting. Most telecommuting arrangements would allow employees to work from home on occasion but remote-first or hybrid workplaces were rare. During the pandemic, employees in most industries had no choice but to work from home exclusively. Employers could see how the remote working arrangement can increase productivity since, more than ever before, employees were experiencing a work/life balance.
Hybrid and remote work have become the "new norm" at companies. A typical mixed work arrangement includes an employee coming into the office 2 – 3 times a week and working from home the remaining days. Employers must establish an inclusive environment for employees who work best in hybrid or remote arrangements. The employees need access to resources to perform their responsibilities, similar to employees that come into the office daily (e.g., laptop, phone, equipment to conduct virtual meetings).
Equitable promotions and professional development opportunities should be extended to employees working remotely or on hybrid schedules. Flexible work options help with various talent acquisition. Talented employees do not have to consider positions that require them to come into the office daily when there is a market of places that offer hybrid and remote work options that may better meet their needs.
In addition to offering options on whether employees work remotely or come into the office, employers need to be flexible on what days employees can work from home. Mondays and Fridays have been popular days for employees to work from home to have extended weekends but stringent schedules may not work for all employees. Reports from Bloomberg indicate that preferences may be shifting to Thursdays and Fridays.
Positions on Social Justice
SMBs must express their position on social issues that conflict with their core values. Stating such positions provides a competitive advantage as consumers increasingly consider the values of the companies they will do business with to ensure alignment. SMB senior leaders should consult with their stakeholders to determine what messages should be conveyed and consult with public relations staff to determine the appropriate language in messages. Be aware that statements on your website alone are not enough. Consumers and prospective employees are more savvy than ever at uncovering when businesses are not really taking action on issues they claim to care about.
A common mistake among companies that embrace DEI is being reactive with initiatives vs. proactive in creating an inclusive workplace. Many companies shared strong messages with stakeholders in 2020, stating clearly that they would not tolerate injustice like the senseless killing of George Floyd. While that was important, it is difficult to support a company's position with DEI if they are not demonstrating practical efforts towards consistent improvement in establishing inclusive, equitable workplaces.
Measurement of Workplace Diversity Progress
Workplace Diversity refers to companies' efforts to create an inclusive environment for their employees.  Workforce diversity focuses on recruiting and retaining a diverse pool of talented prospective employees.  The following questions should be addressed when measuring progress in this area:
Are recruiting practices inclusive and free from bias?
Has bias training been given to hiring managers? What success has been obtained through these training sessions?
Are job postings advertised in various sources to target diverse candidates?
Metrics and KPIs should be able to provide answers to the following questions in this area:
Are DEI surveys conducted to assess the climate and culture of the organization as it relates to DEI?
Is the organization proactive in addressing any DEI issues and concerns?
Does the organization make modifications for employees at varying stages of life (i.e., new parents, caregivers, etc.)?
Measuring progress with DEI should be a standard practice at SMBs annually. Most companies should measure their progress in three areas: workplace, workforce, and supplier diversity. Here are descriptions of each type of diversity and what questions should be addressed in each area through measurement tactics using the Spectra Diversity and Inclusion Assessment Tool.
It's Time to Get Started
A recap of the concepts of diversity, equity, and inclusion mentioned in previous blogs by Spectra Diversity can be used as a guide for SMBs to determine why and how they should begin a journey with DEI.  Diversity is the understanding and recognition of individual differences and identities. It is the inherent mix of cultures among employees in a workplace. Equity should be embraced as a structural and systemic concept associated with fairness and justice.  Some advocates of DEI support the idea that inclusion is the most critical concept among the acronyms, believing that diversity and equity cannot be achieved without companies establishing inclusive workplaces.
Sources